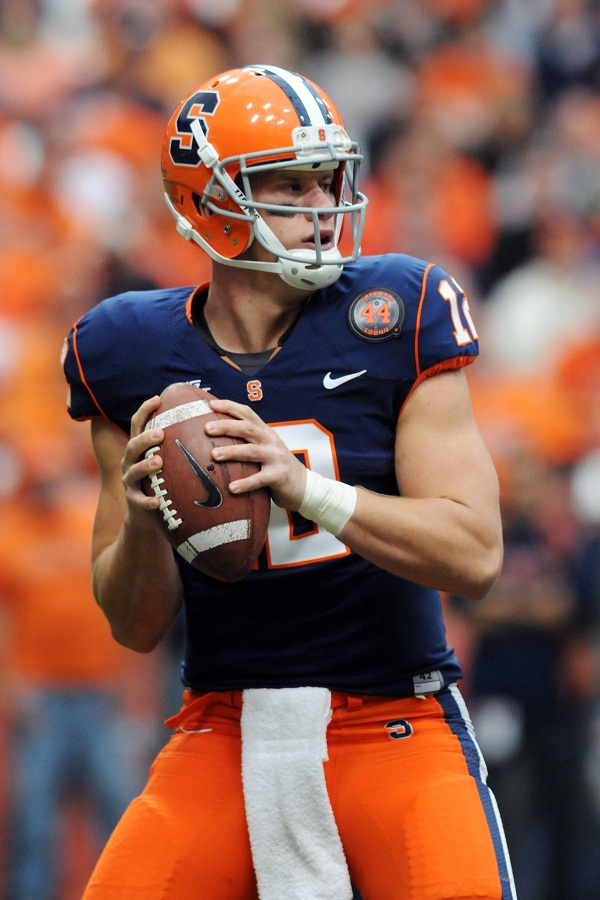 Here's what I wrote in my Giants "Draft Priorities" piece earlier this week:
Eli Manning hasn't missed a start in 135 games, which makes him the "NFL Ironman" at the QB position. In fact, only 2 other QBs have a streak half that long:

As a result, the Giants have often only carried 2 QBs on their roster in recent years. Eli Manning is 32, but should have plenty left in the tank. At what point do the Giants begin to think about drafting a QB to groom behind Eli? I don't know the exact answer to that, but my guess is "not yet."
Then again, when a QB as good as Ryan Nassib lasts until the 4th round, why the hell not? Eli Manning is 32 and has a dead arm (kidding), so bringing in a rookie to learn behind a cerebral QB like Eli makes sense.
One thing to keep in mind in the 4th round, by the way, is that you're not looking for immediate starters here. If you are, you're a horribly run franchise. This is a value pick, and a great one.