Sept. 11, 2011 – Eagles-Rams – Meh.  The Rams are barely a speed bump in route to a deep playoff run.  No need to get all fired up over that one.  1-0, as we should be.  Got my eyes on bigger things, like a 1 or 2 seed.
Sept. 18, 2011 – Eagles-Falcons – Meh again. No way the Eagles lose this game if Michael Vick doesn't get knocked out. None. No way, no how. This team is talented as hell. Flukey loss. If anything, I'm more encouraged after this one, albeit annoyed.
Sept. 25, 2011 – Eagles-Giants – "Are you shitting me, Andy? (Throws remote against wall, breaking it into 30 pieces) 1st and G from the 2, and you go Owen Schmitt, QB sneak with your concussed QB, and then Owen Schmitt again?"
"Calm down, honey. You're scaring Charlie and Butters."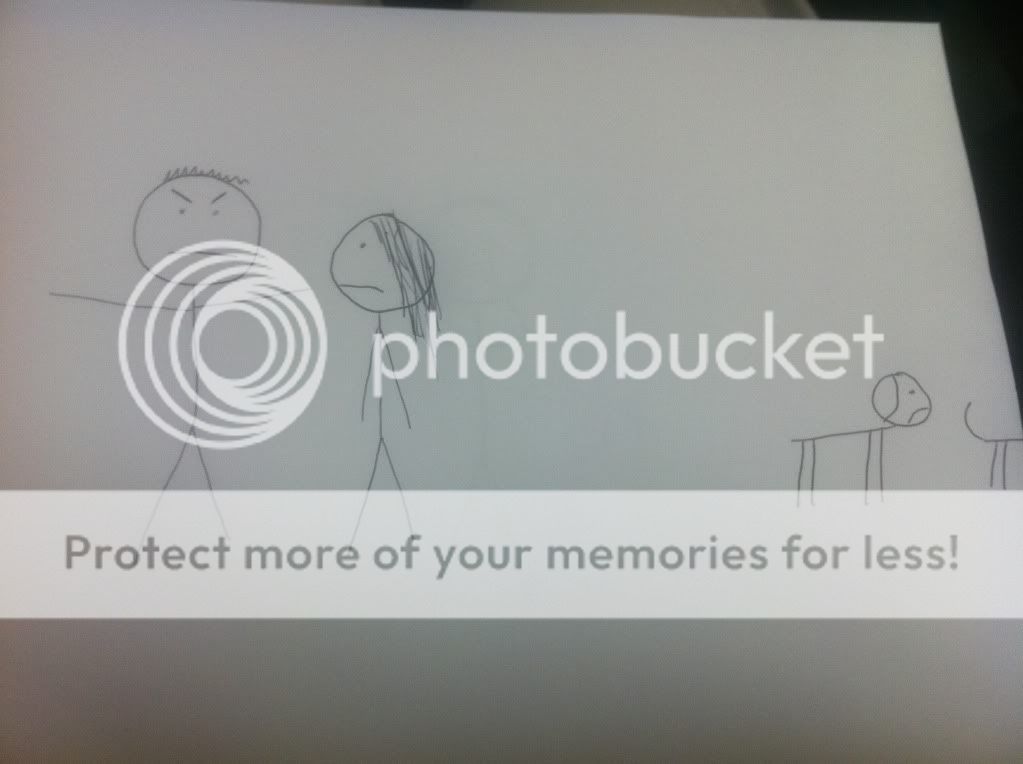 Oct. 2, 2011 – Eagles-Niners – Ronnie… Wha… I can't even… Just…
Oct. 2, 2011 (later that night) – "Oh well.  At least the Phillies are the best team in baseball, and it's not even close. Honey, make sure you save a couple vacation days for the parade. You'll need one for the parade itself, and then one for the sweet glorious recovery the next day."
Oct. 7, 2011 – Phillies-Cardinals Game 5 – Eff.
Oct. 9, 2011 – Eagles-Bills – Lol, Juqua Parker. Well, at least I have the Flyers and Sixers on the horizon.