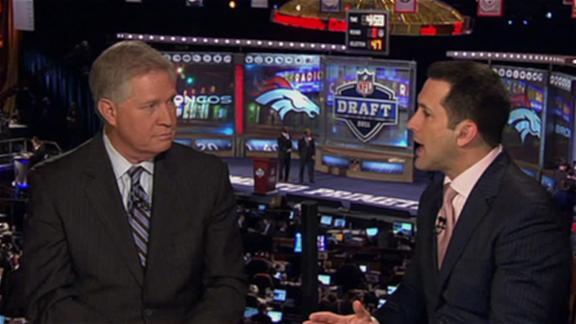 Obviously, Adam Schefter and Chris Mortensen are heavyweights in the "breaking news" department, so when you see them team up on something like this, you take it very seriously (EDIT – Or at least I take it seriously – It appears that the overwhelming reaction is one of skepticism).  Schefter and Mortensen even go as far as to speculate on what the new offseason calendar will look like:
Here is how the outlined plan for a July 1 deal could be adjusted for a potential July 21 deal with what would be the corresponding dates, according to sources familiar with the document, which many teams in the league have not yet seen:

• July 1 (July 21): Educate the clubs on the news league rules and allow voluntary training for teams and agents.

• July 5 (July 25): Sign undrafted rookies, as well as give free agents a chance to re-sign with their teams.

• July 8 (July 28) — League year starts and free agency begins.

• July 13 (Aug. 2) — Rosters must be set at 90 players.

• July 14 (Aug. 3) — Deadline for restricted free agents to sign offer sheets.

• July 18 (Aug. 7 ) — A four-day match period for teams to match restricted free-agent offer sheets.

• July 23 (Aug 12) — Deadline for rookies to sign contracts (not yet agreed upon).

• July 27 (Aug. 16) — Signing period for restricted free agents ends, as does the signing period for franchise and transition tenders.

• Aug. 9 (Aug. 29) — Deadline for players to report to earned credit for an accrued season toward free agency.
Whether you're a Cowboys, Eagles, Giants, or Redskins fan, this is obviously great news for everybody (EDIT – Again, if you're as big of a believer in Adam and Mort as I am).  Let's hope they're right.